Sale!
£3,332.50 Ex vat
The 2020 Honda HF 2417 HM lawn tractor is powered by a new Euro 5 compliant engine 4-stroke OHC V-twin Honda GCV530, 530cc, 17 hp engine which provides exceptionally smooth performance and easy starting every time. Being a key start machine, this making starting the tractor even easier.
With variable hydrostatic drive, the blades will turn at a constant speed, regardless of how fast or slow the tractor is traveling. This provides variable speed control for the perfect grass finish.
The HF 2417 HM features a Honda exclusive pneumatic blade brake control, providing excellent safety features that only allow you to cut in reverse once you have de-pressed a button on the dash. The full LED diagnostic electronic dashboard presents all of the key information so that it is easily presented to you if needed. Not only that, but it also features automatically activated headlights.
It also features an all-new Speed Hold System, with a choice of 4 selectable speeds (2km, 3km, 5km, or 6km/h) gives you complete control by the simple use of a lever, allowing you to achieve the perfect lawn… at your pace.
The very large 102 cm anti-scalp cutting deck allows the deck to float over uneven ground to protect the lawn. The cutting deck also has a hose cleaning nozzle and anti-rust treatment.
With an ergonomically designed adjustable high-back seat and improved pedal and cutter controls, this garden tractor is incredibly comfortable to use.
The fuel tank is placed at the rear of the machine, to reduce the risk of any fuel spilling around the engine. Not only that but when the tank is placed at the front, the engine heat will decrease the quality of the fuel.
The Honda HF 2417 HM comes with a very large 300 litre grass bag which has a bag full indicator to let you know when it needs emptying. With 7 cutting heights between 30 – 90 mm, it provides you with the option of choosing your ideal grass finish.
Featuring Honda's new Optiflow system, combining powerful suction with controlled and low turbulence airflow, it provides exceptional grass collecting performance., which reduces power loss, noise, and grass accumulation.
It also features Honda's Versamow selective mulching system, which enables you to select whether you want to collect the cuttings into the bag, or finely shred them and push them deep into the soil to act as a natural fertiliser. The best thing about it is that it is all controlled by one single lever, which you can simply push to select your chosen method.
Honda Premium Lawn Tractor Features & Innovation
SYNCHRONOUS BLADES
The better arrangement for superior cutting performance and results.
Honda renowned inginuity has developed a blade arrangement using the synchronous method. With the synchronised timing belt, it allows the blades to spin together constantly at a 90˚ opposed angle, providing a smooth and effective cut and collection.
Better performance all around
With a Honda Premium Lawn tractor you'll get much better cutting and mulching performance with this type of blade configuration. All you have to do is drive…The blades have seven different height settings from 30cm to 70cm, and working inside one cutter deck, provide much better airflow for gathering up the cuttings. This is essential for maintaining the high levels of collecting performance and at the same time, dramatically reducing any risk of clogging.
MULCHING MADE EASY
Versamow® is Honda's very own integrated variable mulching system.
With a single lever, Honda's Versamow™ selective mulching system will either collect the grass cuttings into the bag or finely shred and blow them down into the lawn to create a natural fertiliser. If your grass is long or rough, you can mow your garden and just collect grass clippings in the grass bag. But if your grass has grown only a little, or it has just rained and you still want to cut your lawn, you can select mulching, and by doing so fertilise your grass at the same time. Or, you can keep your grass tidy and collect the clippings in one area of the garden and with the simple push of a lever then do a rough cut in other areas of the garden. Whatever you decide, you can do it with the same machine, no mulching kit to add, nothing to bolt in.
Nothing to add or bolt on – it's all part of the tractor's many features. By simply moving the ergonomically fitted lever you can select if you want to collect grass in the collection bag, or if you want to leave the clippings on your lawn as a natural fertilizer. Mulching helps your grass grow healthy and strong, for a perfect finish.
Out of stock
Description
Description
Click & Collect Only
Brand
Brand
Honda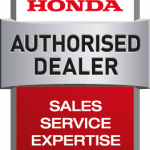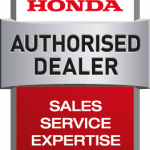 ---