Sale!
£357.50 Ex vat
Honda's Izy range of petrol lawnmowers represents great value for money without sacrificing on performance, aesthetics or ease of operation. The Honda HRG416SK, for example, has been designed with user convenience as a priority, saving you time and effort by ensuring every aspect of the lawnmower is hassle-free and easy to use, even for inexperienced users. Featuring a durable 41cm steel cutting deck, this tough lawnmower is ideal for use in medium to large sized gardens.
The HRG 416 SK a is self-propelled mower with a steady forward speed of 0.92m/s, drastically reducing the effort required for operation while also ensuring optimum cutting performance. The power of this self-propulsion system is particularly beneficial when mowing on slopes and rough ground, especially when coupled with the mower's wheels which designed for smoother movement. New for the 2020 season, our new range of Izy lawnmowers feature our latest Euro-5 compliant, four-stroke GCVx engines. These new engines offer enhanced combustion by creating stronger turbulence inside the chamber, while also being more tolerant to lower quality fuels. All Izys have a new Auto Choke system, offering improved temperature sensing and choke optimisation, for easier starting in the most challenging conditions.
Honda's commitment to flexibility and convenience are also evident in the HRG 416 SK's design. For example, the mower is equipped with a large 42 litre capacity grass bag designed to reduce the frequency with which you will need to stop and dispose of clippings, thereby increasing overall working efficiency. The grass bag is also designed to maximise airflow and enhance collection performance, while the fine mesh used in its construction helps to contain dust for more comfortable operation.
The Honda HRG416SK also features a height of cut adjustment system, operated via a simple lever system conveniently located on the side of the mower and offering a choice between six different cutting height settings (from 20mm-74mm). Furthermore, Honda's intelligent blade design lengthens the life of the HRG 416 SK's cutting blade and reduces maintenance costs, as the blade is constructed to twist if it hits an obstacle rather than break. The shock-resistant cutting deck is similarly durable and has been specially treated to resist rust, corrosion and UV abrasion. Honda's confidence in the toughness of this machine is reflected in the full five year warranty
1 in stock
Brand
Brand
Honda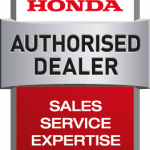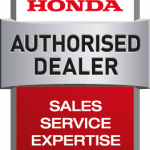 ---