Sale!
£1,500.00 Ex vat
The Honda HRH series of professional lawnmowers, thanks to Honda's expansive technological and engineering expertise, includes a range machines capable of offering the power and precision necessary to achieve outstanding results when it really counts. The Honda HRH 536 QX is a self-propelled rear roller petrol mower built to be as durable and reliable as possible, making it perfect for heavy-duty contracting work, when only the best will do.
The close attention paid to the build quality is perhaps what makes the HRH 536 QX stand out from the crowd most. The tough but lightweight cast aluminium cutting deck, for example, is complemented by the inclusion of a front deck bumper, heavy-gauge handlebars, protective cable cladding and triple arm reinforced cutter deck-handle linkage, all of which work to make this mower robust enough to stand up to the rigors of professional work. Moreover, the HRH 536 QX's impressive 53cm cutting width makes it suitable for tackling even the largest lawns, gardens and other grassed areas, while the hard-working self-propulsion system, powered by a hi-tech 163cc GVX160 OHC four-stroke engine, drives the mower forward at a steady speed to ensure an even finish.
The Honda HRH 536 QX is also engineered for precision and ease of use. The rear roller, for example, as well as producing a classic striped finish as you mow, also works to stabilise the machine while in operation, offering greater control when turning or navigating borders and obstacles. Further precision is offered by the five position variable cutting height (14mm-52mm), controlled via an easy to use single centralised lever, which allows you to quickly adapt the mower to suit the conditions of the lawn being mowed. The HRH 536 QX also features Honda's Roto-stop® blade-brake clutch system, which allows you to disengage the rotary cutting blade without having to switch off the engine, making it easier and safer to dispose of clippings or to transport the mower across gravel pathways.
The Honda HRH 536 QX is therefore unquestionably an exceptional choice for either the professional or semi-professional gardener looking for a machine capable of consistent and outstanding performance.
Out of stock
Description
Description
Click & Collect Or Free Local Delivery
Brand
Brand
Honda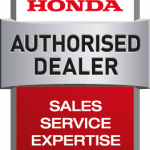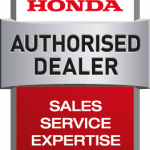 ---