Sale!
£1,325.00 Ex vat
This price does not include installation.
Honda is renowned for making innovations in robotics; Honda's ASIMO, for example, is widely considered the world's most advanced humanoid robot. Similarly advanced, but much cuter and much more useful, is Miimo, Honda's first domestic robotic lawnmower. Miimo can be programmed to mow when and how you want your lawn mown, and once given instructions will proceed to start mowing at the specified times without you having to lift a finger. This surprisingly tough and powerful mower is therefore the perfect choice for anyone who wants a pristine lawn, but doesn't have the time or mobility to use a traditional walk-behind mower.
The Miimo HRM520 is the larger of the two models available from Honda, and features a longer lasting battery to allow the HRM520 to achieve great results on larger lawns up to 3,000m2. Depending on your garden, Miimo can be set to use one of three mowing patterns; Random (designed for use on large grassed areas with complicated borders or large numbers of obstacles), Directional (most suitable for open, uncomplicated and uncluttered areas of lawn), or Mixed (combining both Random and Directional modes). The desired mowing area can be set using the 300 metre boundary wire supplied with this model, after which you simply have to set Miimo's timer and mowing options and let this plucky little machine get on with its work.
Miimo's three shatterproof rotating blades cut to a height set by you to suit your lawn (20mm-60mm) and are designed to produce small clippings which are returned to the soil as mulch in order to fertilise your lawn naturally. Once Miimo's powerful lithium-ion battery drops below 30% charge, it will even automatically return to its docking station to recharge, before then getting straight back to work. Built with a robust polymer body, rapid-reaction bump and lift sensors and anti-theft PIN code protection, this remarkable hi-tech machine is truly a revolution in lawn care; the quiet and clean-running Miimo HRM520 from Honda is therefore a great cutting-edge solution to achieving a great looking lawn with the minimum of fuss.
1 in stock
Description
Description
Click & Collect
Brand
Brand
Honda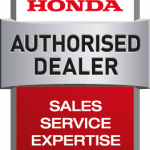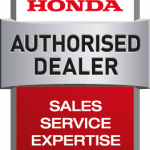 ---