Sale!
£390.83 Ex vat
Please note: This product is supplied as power unit only. You will need to purchase the attachments separately.
With Honda's easy-to-use and versatile new UMC435 Multi Tool, you'll be able to tackle pretty much every job that needs doing in the garden, all with the one tool. The new Honda VersaTool is an extremely versatile, easy-to-use machine that will enable you to tackle nearly every gardening job that needs doing. All from one tool!
For trimming, blowing, pruning, cultivating, and edging, the Honda VersaTool will tackle every gardening job with ease, delivering exceptional versatility at an affordable price. The VersaTool has eight attachments, including: the Brushcutter, Pruner, Long Hedge cutter and Short Hedge cutter, Edger, Blower and Cultivator. The extension pole can also be attached, making even the most hard-to-reach places accessible with the VersaTool.
The Honda UMC435 head unit is powered by Honda's famous 35cc mini 4-stroke engine. The UMC435 delivers unbeatable reliability and performance and will start 1st time every time. It is suitable for the discerning domestic user.
Incredibly versatile – Comes with a range of optional attachments to suit your needs
Two power units available – The UMC435 is suitable for domestic users
Tackles every gardening job with easy
Both models are powered by Honda's world-renowned mini 4-stroke engines with 'Advanced 4-stroke Technology', giving you more reliability, torque and less noise
Unique and robust locking mechanism providing users with extended user safety and durability
Save a fortune as you will not need separate machines for different jobs
Optional Attachments:
Strimmer
Features an ergonomically designed easy-grip loop handle
Designed for cutting and clearing, making lawn maintenance a breeze
A deep debris guard offers user protection from clippings and other hazards
Durable nylon cutter head makes light work of even the most stubborn of grass and weeds
Hedgetrimmer (short)
Perfect for the domestic operator
A lighter more intimate version of the Hedgetrimmer (Long)
Features a 500mm double-sided blade
Cutter guard protects hands and legs from the trimmer blade. Offers seven different positions across 110°
Hedgetrimmer (long)
Perfect for the professional user
Features a longer attachment designed for reaching those harder to reach areas
Offers 11 different positions across 180°
Features a wide 550mm double-sided blade (1400mm length)
Leaf and Litter Blower
Extremely lightweight and very easy to use
High air throughput with a two metre-square range
Ergonomic, compact design gives added comfort without compromising on performance
Keeps your lawns, driveways, garden paths and other outdoor spaces free of leaves and garden litter
Edger
The perfect tool to keep your garden clear of weeds and unsightly plants
Features a Blade Guard to protect against grass clippings, stones and sand being scattered around.
The adjustable height mechanism has been designed to be very easy to use.
Pole Pruner
Suitable for both the domestic and commercial gardener
The Auto-Stop safety function enables the machine to automatically stop should the pruner run out of oil
Designed pruning high branches without the need for a ladder
Suitable for use with the extension pole to reach even higher up areas
Cultivator
Makes tilling, aerating and cultivating your borders and other areas easy
The loop handle is easy to hold and use
Large 170mm tilling width makes the cultivation of garden plots and borders simple and hassle-free
Strong blade cover for added protection and peace of mind
Extension Pole
Suitable for the pruner & hedgetrimmer (short attachment)
Lightweight extension pole allows you to prune out-of-reach areas.
Makes trimming and pruning a breeze
4 in stock
Description
Description
Click & Collect Or Free Local Delivery
Brand
Brand
Honda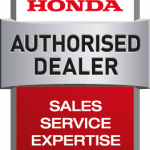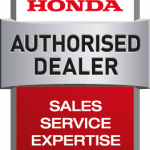 ---