Sale!
£974.17 Ex vat
For that perfectly manicured cut and finish to your lawn, cylinders mowers have always been the ideal choice. Used by both professionals and serious gardeners alike a self-propelled Masport cylinder lawnmower has a low cutting height (7mm) and the front and rear rollers give a traditional striped effect.
The Masport Olympic 500 is the mid-range model in the Olympic petrol cylinder mower range at 20 inches. A mower this width is more than capable of tackling a medium to large sized domestic lawn. The Olympic 500 has both a multi section front roller and full width steel rear roller. The rear roller is split with differential which helps considerably turning the mower around curves and turns in the garden.
Mounted on the front of the lawnmower is the plastic grass catcher. As the grass clippings are propelled forward with a cylinder cut mower the collector is always positioned here. The Masport Olympic 500 has a collector capacity of 70 litres, an excellent size for less stops to empty. A 6 bladed cutting cylinder is fitted as standard and can do 112 cuts per metre. This cutting action combined with the micro adjustable cutting heights from 7 – 30mm ensure a superior finish to your lawn every time.
Specifications
Model: Olympic 500
Type : Cylinder mower
Drive : Yes, single speed
Engine : Briggs & Stratton IC 550
Engine Capacity : 127cc
Fuel : Unleaded petrol
Cutting Width : 20″ / 50cm
Cutting Cylinder : 6 bladed
Cutting Height Adjustment : Micro
Cutting Heights : 7 – 30mm
Rear Roller : Split, steel with differential
Front Roller : Multi section
Grass Catcher : Plastic, 70 litres
Weight : 68kg
Out of stock
Description
Description
Click & Collect Only Or Free Local Delivery
Brand
Brand
Masport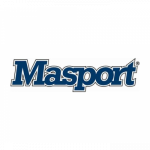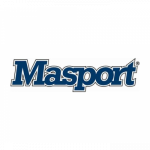 ---