Sale!
£270.83 Ex vat
Equipped with a durable pressed steel cutting deck offering a 41cm width of cut, the new Honda HRG416PK Izy push lawnmower is great value for money and features improved 'cut and collect' performance and greater noise reduction than previous models. Simple to operate, efficient and highly flexible, the excellent manoeuvrability of this mower makes it ideal for anyone with a small to medium sized garden, particularly those with complicated or intricate areas of lawn.
New for the 2020 season, our new range of Izy lawnmowers feature our latest Euro-5 compliant, four-stroke GCVx engines. These new engines offer enhanced combustion by creating stronger turbulence inside the chamber, while also being more tolerant to lower quality fuels. All Izys have a new Auto Choke system, offering improved temperature sensing and choke optimisation, for easier starting in the most challenging conditions. The front and rear wheels are smooth running to make pushing and pulling the mower much easier, thus improving the handling when cutting around obstacles and lawn edges. Furthermore, the grass bag has been specifically designed to maximise airflow and improve collecting performance, with the fine mesh used in its construction serving to effectively contain any dust for added user comfort. Its generous 42 litre capacity also reduces the frequency with which you will need to stop and dispose of clippings, therefore increasing working time between stops and significantly improving your overall productivity.
Flexibility is another of the HRG 416 PK's key design features. For example, the cutting height of the HRG 416 PK is quick and easy to adjust via a simple lever system, conveniently located on the side of the mower and featuring six different height settings between 20mm and 74mm. This versatility helps to ensure optimum performance and a precise finish regardless of the cutting conditions at hand. Honda's smart design principles are also evident in the construction of the HRG 416 PK's cutting blade, which is designed to twist rather than break if it hits an obstacle; this reduces blade damage and thus also lowers maintenance costs for you. Durability is further bolstered by the Honda HRG416PK's shock-resistant cutting deck, which has been cataphoretically treated in order to prevent rust, UV abrasion and corrosion. Finally, for added convenience the HRG 416 PK also features a folding handlebar to facilitate easy storage, while a low overall weight of 28kg means that transporting the mower is similarly hassle-free.
6 in stock
Brand
Brand
Honda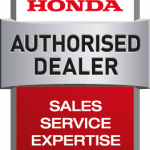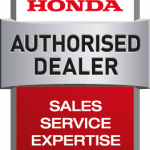 ---