Sale!
£333.33 Ex vat
Honda's Izy range of petrol four-wheel rotary lawnmowers represents real value for money while also combining Honda's world-famous engineering with a variety of ergonomic, user-friendly features. What sets the Honda HRG466PK apart, however, is its increased cutting width of 46cm, which allows it to perform excellently on larger lawns.
New for the 2020 season, our new range of Izy lawnmowers feature our latest Euro-5 compliant, four-stroke GCVx engines. These new engines offer enhanced combustion by creating stronger turbulence inside the chamber, while also being more tolerant to lower quality fuels. All Izys have a new Auto Choke system, offering improved temperature sensing and choke optimisation, for easier starting in the most challenging conditions. The recoil pull cord, meanwhile, has a soft grip handle which makes it very comfortable to operate. As a push propelled mower, the HRG 466 PK allows you to work at whatever speed you prefer. Moreover, as the engine's power is not divided between the cutting blade and a propulsion system, the HRG 466 PK is more reliable than comparable self-propelled machines.
To complement the HRG 466 PK's increased cutting width, Honda provide a 50 litre capacity grass bag, its generous size designed to increase efficiency by reducing the number of stops you will need to make in order to dispose of clippings. The grass bag's high airflow design, meanwhile, serves to further optimise collection performance, while a fine mesh construction helps to contain dust and keep everything in top working order.
Furthermore, for added flexibility an easy-to-operate lever on the side of the machine allows you to choose between six different cutting heights, ranging from 20mm to 74mm. In addition to this, Honda's intelligent blade design reduces running costs, makes the mower easier to maintain and ensures a longer service, as the blade is constructed so that it will twist if it hits an obstacle rather than break. Further durability is delivered in the form of the steel cutting deck, which is both shock-resistant and specially treated to withstand UV abrasion, corrosion and rusting. Honda's faith in the toughness of this machine is reflected in the fact that it comes with a full five year warranty, so you can be certain of many years of top quality performance. Finally, for even greater convenience the Honda HRG466PK's handlebar folds away to facilitate efficient storage, and the machine's low weight of 31kg makes transportation just as straightforward.
4 in stock
Brand
Brand
Honda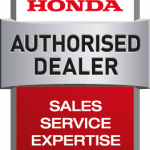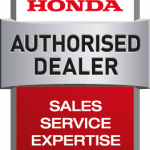 ---